Buy this beautiful print for $25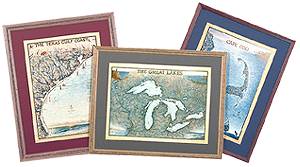 Purchase a matted and framed deluxe print for $99.99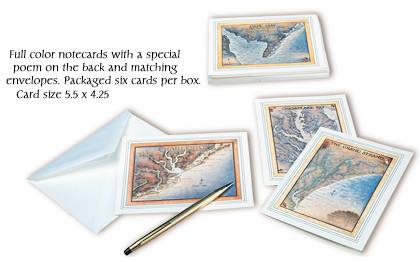 Buy a box of notecards for $5.99
For more information on our products please visit the Framing and Accessories page.

Of all shores, of all seas,
Where errant waves come drifting home,
'Tis here that history's pulse has beat
Eternal hope in rocks and foam.
In this kingdom of the sacred cod
Where dark moors roll and lilacs grow,
The redjacked sailors face their god
When the wind of a thousand voices blows.

From gabled roofs and pudding lanes
And Hawthorne's tales for winter eves,
Old ancient alleys with legends named
Still wind and curl past silent trees.

Now Dogtown's widows are no more
And the salt-bankers have retired their sails,
Long gone, the windmills and Griffin's wharf
And the sweet chimes of Revere's sweet bells

For here the ever changing tides
Bring to each dawn a faith renewed,
That in sacrifice all hopes reside
And from memory springs undying truth.

Along the cobblestones of Freedom Trail
Faint echoes of the new born dream,
From Walden's woods and up Breed's Hill
To Concord's bridge and village green,
Breathe in this air and drink the breeze
Let its vision course through every vein
Of all shores, of all seas,
'Tis here that dream, eternal, reigns.
– Terry Moore ©2015