Mid Atlantic

HAMPTON ROADS

Buy this beautiful print for $25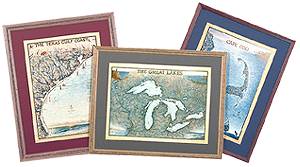 Purchase a matted and framed deluxe print for $99.99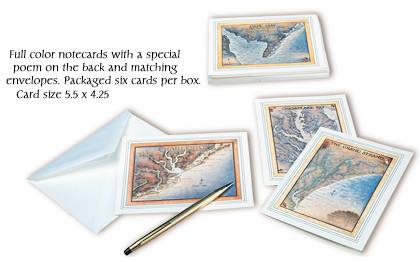 Buy a box of notecards for $5.99
For more information on our products please visit the Framing and Accessories page.

Down where the Chesapeake journeys to sea,
And the tidewater's gypsy drifts on ever free,
The "Bay" she whistles and the "Bay" she sings,
Of her lore rich in treasures, and old sailor's dreams.

Watermen "tungin" long shadbush rimed shores,
As stars climb the heavens and ocean she roars,
Red faced ole "yarns" and "rack of the eye,"
The wind filled with salt and the nights filled with sky.

Clappers and rockfish and inlet's wild swirl,
And clouds sailing by their glories unfurled,
Crabs dancing gay as a kingdom they reign,
When June's moon glows full on the banks of the James.

From the Drum Island flats to the Wreck Island bar,
To the "upriver" shoals to the "dun-in-the-mire"
The legends are many, the tales woven true,
Time's tapestry's laced rich with old and the new.

Tis here where the ships bound for far ancient seas,
Have cast off their lines and put to the breeze,
And every ole sailor and seaman and rogue,
Knows safe is his harbor when he makes Hampton Roads.
– Terry Moore ©2015