Southern Atlantic

HILTON HEAD
And The Low Country

Buy this beautiful print for $25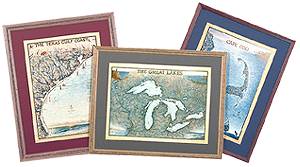 Purchase a matted and framed deluxe print for $99.99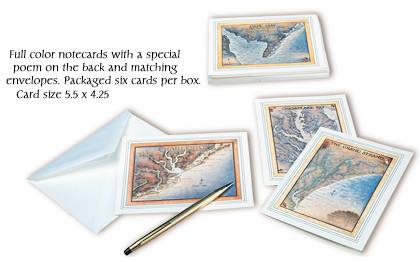 Buy a box of notecards for $5.99

This sea island life is for the birds
And schemers and all those who dream!
To awaken each day to the call of the waves
And the gifts that the Low Country brings.
With the sun to your face the moon to your back
Neath the realm of the far reaching sky,
The wind just a-blowing and your soul just a-knowing
A part of you's here til you die.
The land of Geechee and Gullah and charms
Where the Coosaw and Yamasee roamed,
And sea island cotton intimates things long forgotten
From the halls of the old "Tabby Homes."
Nestled in the outstretched arms of the oaks
The moss cast her spells in the breeze,
While shadows of ghost and lost pirate host
Linger on in the rustle of leaves.
Ole "poor Joe" heron gliding in o'er the marsh
The air hints of "Frogmore Stew,"
The sounders "a-boggin," and the gators a-noddin
Till night's veil comes riding the blue.
This sea island life is for the birds!
So be careful of things you might dream,
If you come just to visit before long you'll live it
Cause its magic gets into your veins!
– Terry Moore ©2015