Buy this beautiful print for $25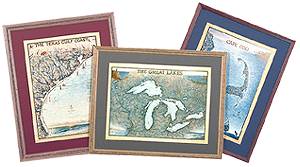 Purchase a matted and framed deluxe print for $99.99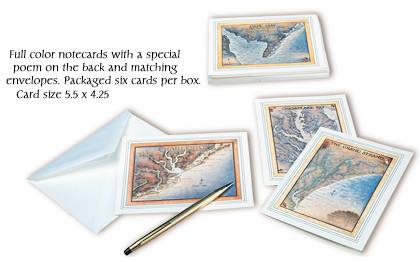 Buy a box of notecards for $5.99
For more information on our products please visit the Framing and Accessories page.

From the shores where the surly waves come home
And the wearied-winged gulls repose,
Far above the spray and the frothy foam
Through the twilight a proud light glows.

It endures the silent watch alone
With the wind and sand and sea,
To guide the mariners where e'er they roam
Across "eternity."

No grand decrees nor gloried crowns
Will measure what's been done,
For here no victor's trumpet sounds
For the storm tossed souls they've won.

It's just a light on a lonely tower
On some tempest battered coast,
Till lost in the gale we'll not know the power
Of that distant, flashing ghost.
– Terry Moore ©2015