Northeast

LONG ISLAND
And The Connecticut Coast

Buy this beautiful print for $25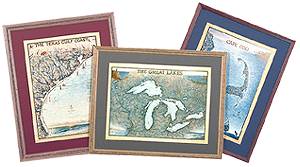 Purchase a matted and framed deluxe print for $99.99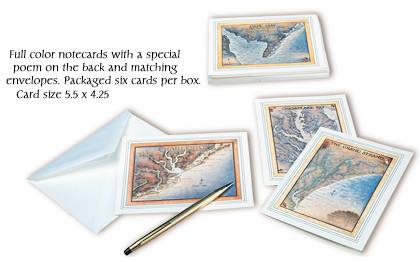 Buy a box of notecards for $5.99
For more information on our products please visit the Framing and Accessories page.

Before the whalers put bows to sea
Or Sagamore Hill knew Teddy's feet,
Before Eaton's neck, first soul was claimed
Or Montauk's light cast out its beam,
Before the cities crept to these shores
Or the "Conklin Storm" set forth its roar,
And Fish Train's whistle sang through the night
Crabs danced the beach in the moon's new light.
Long before trawlers chased for the cod
Or the gray ghost of clippers rode in on the fog,
Before cockle-shell dingies with children's gay laughs
Or draggers and Lyle guns and polished tall masts,
Before ever this land felt the bite of the plow
Or the first sounder met "Two Pigs and Old Sow,"
Before fields of potatoes ever dressed in their green
Or windmills twirled or Whitman's verse sang,
These carved old cliffs by glaciers born
Thrust up their heads to greet the dawn,
And the sea with his old friend the wind
Came calling on this restive land.
Now there's change still blowing in "cross the race"
The restless tides transpose the face,
And a long, ancient island onward sails
Through waters still filled with dreams and gales.
– Terry Moore ©2015