Buy this beautiful print for $25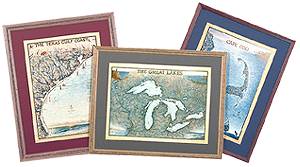 Purchase a matted and framed deluxe print for $99.99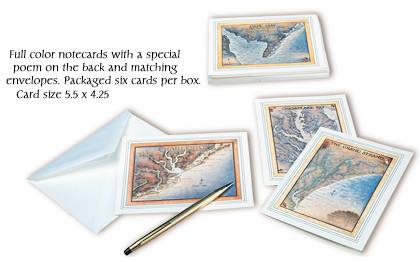 Buy a box of notecards for $5.99
For more information on our products please visit the Framing and Accessories page.

Ida, do you still, like a mother, gaze anxiously on
When the wind calls up its tempest song,
And do you still watch o'er your favored bay
And recall the years long passed away?
Do old Malbone and Longfellow and James drop by
To fill your nights with their gay replies,
While Luce and Mahan plot history's page
From the hallowed halls of another age?
Do ever you stroll round to Coggeshell's Mews
And up Castle Hill or to Cliff Walk's View,
Or roam "Bloody Alley" and the famed "Old Fifth"
Where rum, chowder and Johnny cakes scent evening's mist?
Do Trinity's bells ever charm you from sleep
To greet the full sails of a homeward bound fleet,
Can our "red pants bravado" arouse the lost smile
When the waves were your family and "the light" was your child?
Remember the secret you whispered then
On the eve of a gale to the ear of friend,
"By gosh, had it not been for sailors and fools"
"Lime Rock and I would have had nothing to do!"
– Terry Moore ©2015