Buy this beautiful print for $25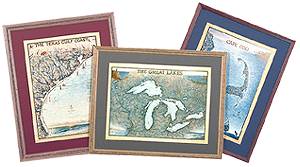 Purchase a matted and framed deluxe print for $99.99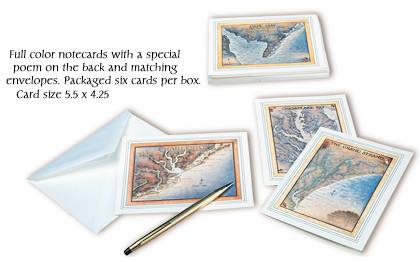 Buy a box of notecards for $5.99
For more information on our products please visit the Framing and Accessories page.

Explored by Verrazano in 1524,
Its name evolved from the treacherous waters
Surrounding the mouth of its notorious river.
Its history is rich
With tales of pirates, Spanish raids,
Civil War drama, and seafaring lore.
The ideal climate
And abundance of coastal variety
Offered by its shores and estuaries
Make it a mecca
For fisherman, sailors
And all those who love the sea.

– Terry Moore ©2015